April 2011
Load a PDF into Apple's iBooks

With increasing customer demand and questions surrounding "will your books work on the iPad" I've been able to get a test device through work. The most asked question is how to actually "get" the books onto the iPad. There are a couple ways, but the easiest in my experience is to bring optimized PDF's into Apple's preloaded reader application, iBooks. Here's how it's done:
Read more
Mark: The Immediate Gospel

Project Summary
Mark The Immediate Gospel is Hardcover book cover with which I had the pleasure to work with ONEFamily Outreach on. I had about a week to concept, create roughs, finalize and preflight in order to have it ready in time for a trade show. I was supplied the magnificent lion artwork to work with which was done by Amanda Goebel. The primary goal was to let the highly symbolic art make an immediate impact. The size of the image, paired with the crop and the contrast with the white background were intentional to help with this goal.
Format
Hardcover Casewrap
Responsibilities
Graphic Design
Preflight
Front Cover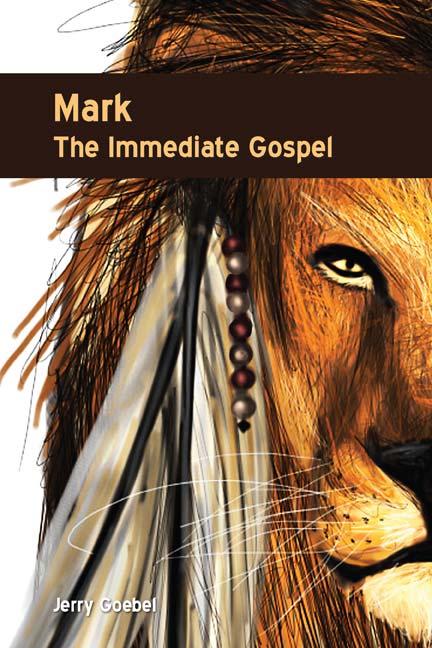 Back Cover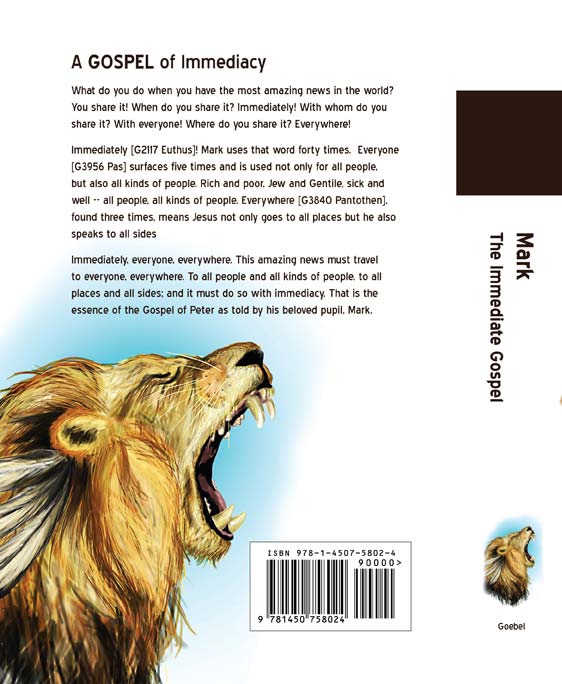 Read more